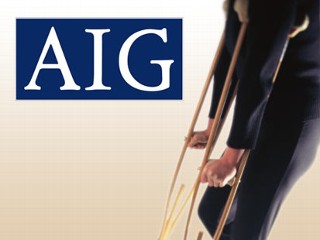 An accident three years ago left Gloria Cirolo-Wright so injured that she couldn't continue with her job as a nurse. Today, the 57-year-old Massachusetts woman and her husband, a maintenance supervisor, rely on a weekly worker's compensation check from AIG to help make ends meet.
As AIG struggles to survive, consumers who have purchased AIG insurance policies worry about the future.
(ABC News)AIG is one of the world's largest insurance companies, with operations in 130 countries and products that include worker's compensation, auto insurance, life insurance and annuities. Now, as the company struggles to stay afloat amid losses related to the country's mortgage crisis, Cirolo-Wright is one of many customers questioning whether her benefits are in danger.
"I'm really worried that if AIG is going bankrupt that means that I won't have any source of income at all," she said. "I'm totally disabled. … I'm just so scared I don't know what to do."
Exactly how worried should AIG customers be?
The insurance giant so far has defended the health of its multiple insurance businesses.